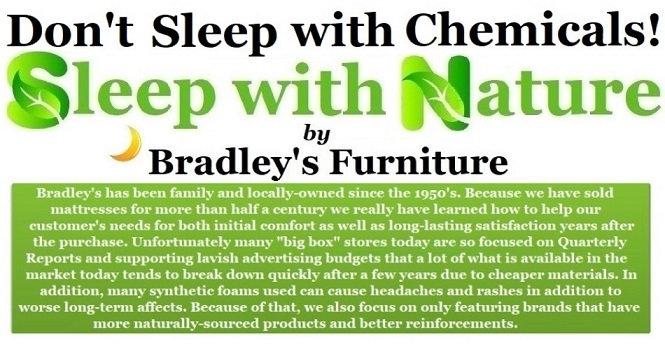 More and more we learn of corners and shortcuts taken by mattress manufacturers to keep costs down and profits up; shortcuts that increase heat, off-gasing, toxins, and chemicals in the single most important product for our health and well-being of all... our mattresses. Luckily there is an alternative to memory foams, cheap synthetic polyurethane foams and polyester fibers, or Gel-Cell mattresses (like Purple or Intellibed). We have found that nothing provides better resistance to sagging and breakdown, muscle-relaxing comfort, and superior breath-ability and humidity reduction for better sleeping temperatures than natural materials: organic foams (latex), fabrics (cotton, wool, and bamboo), and wool flame barriers. Most of the mattresses featured on this site use these premium components such as natural Talalay latex instead of poly foams or gels (~10x more expensive), wool flame barriers instead of synthetic rayon (~5x more expensive), and Organic Cotton instead of polyester or cotton blends (~5x more expensive) to improve your overall sleep, yet our beds cost about the same as most on the market and in many cases even less. We achieve this by avoiding expensive advertising costs on both the retail and the supplier end as well as pricey extended free trial periods which would otherwise be built into the cost of a mattress (though we still offer a
30 day comfort exchange option
on all of our beds- click the link for details). Natural beds are the best option we've found for all types and sizes of sleepers but especially back and/or side-sleepers to sleep cool and comfortably for upwards of 15-20 years, and almost all of our mattresses are made here in America with three companies that we feature who build beds here in Utah (Serta/Sunset, Diamond, and Bountiful Rest)- just look for the following logos on our product pages:


If you're after something more traditional at better prices than the big retailers, we also feature

a Serta gallery showcasing beds in the premium iComfort and value priced Perfect Sleeper or Sunset lines made right here in Salt Lake City. Also, we are proud to feature a few models in Serta's locally produced Hotel Lineup featuring

double-sided mattresses that are free of memory foams and work wonderfully with either our value priced or luxury Latex Toppers

for extra comfort.

We even have a several different high quality bed-in-a-box collections that you can load in your car and take home today or that ship UPS nationwide for free or low costs.
No appointment is needed Monday through Thursday 10-6 and Friday/Saturday 10-4. We offer a 30 day sleep exchange
to make sure you chose the right mattress and can even send a free sample box of latex with information if you are unable to come in to our Salt Lake location. We are also happy to offer a huge selection of high quality
Adjustable Bed Bases
from three of the top companies in America (Serta, Reverie, and Leggett and Platt) that will work with every mattress on our site (with the exception of our hotel bed collections since they use rigid border rods).
Visit our 10,000 square foot showroom featuring almost all of the models shown on this site:
2255 So. 300 W. Salt Lake City, Ut 84115 - Call us at (

801) 484-1007 with questions.
Click one of the pictures below to view a category or specific brand of mattress that we carry. Also, don't forget to check out our Rustic Furniture Website at
www.UtahRusticFurniture.com
for bed frames.
Interested in something Natural and Breathable - We recommend Talalay Latex for back and side sleeping adults more than any other product!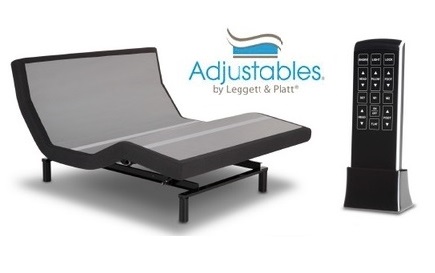 Click Here to link over our our Adjustable Bed Frames Website -

We feature some of the best prices around the country on top of the line Serta iComfort/Motion Perfect, Reverie, BedTech, Mlily Richmat, and Sierra Sleep Adjustable Beds. Check out our showroom to try out over ten of the nation's top models!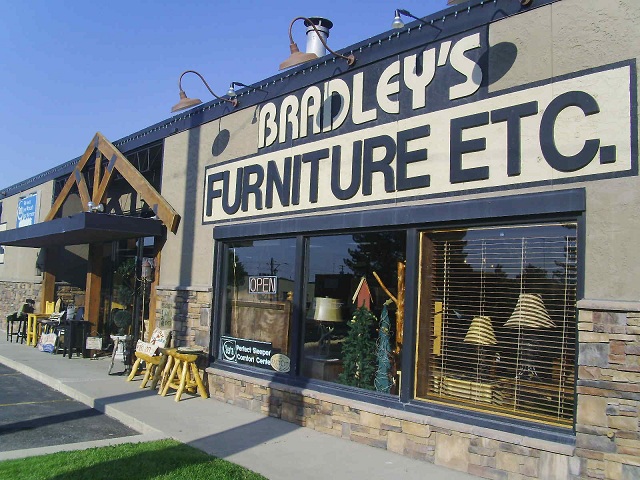 We have a 10,000 Square Foot Showroom so that you can try out almost every mattress set shown on this website and to view bedroom and living room collections from USA and Utah Craftsmen ranging from Top Grain Leather Sofas to Custom Hand-Made Natural Wood Bedroom Furniture and Bunk Beds. Visit our Furniture Website at
www.UtahRusticFurniture.com
Terms of Use: by visiting this site, you agree that the information provided here is informational only, the site is accepted as is, and that Bradley's is not liable for any promises we did not offer or intend to offer or incorrect pricing or specifications do to errors or mistakes made in the creation of these product pages.
Bradley's Sleep and Furniture Etc.
2255 S 300 W Salt Lake City, Utah
801-484-1007
Orders@SaltLakeMattress.com