Latex, Wool, and Gel Memory Foam Mattress Toppers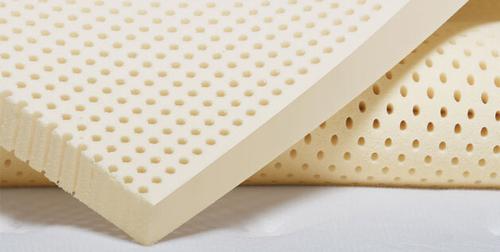 Oeko-Tex Global Organic Latex Standard (GOLS) Latex Toppers (Covers N/A) Oeko-Tex, an independent testing and certification system, offers extensive guarantees of reliable safety. Every product certified by Oeko-Tex is verified to comply with stringent requirements to ensure safety.

Global Organic Latex Standard (GOLS), Oeko-Tex 100 Certified, Greenguard Gold Organic Dunlop Latex Toppers
(Covers N/A)
1", 2", or 3" GOLS Organic Dunlop Soft (all sizes in stock),
Medium (+$50), or Firm (+$75) (Special Order ETA 2 wks)
1" $199 Twin or Twin XL, $229 Full or Queen, and $269 King/CK.
2" $269 Twin or Twin XL, $289 Full or Queen, and $369 King/CK.
3" $379 Twin or Twin XL, $399 Full or Queen, and $499 King/CK.
*** EXTRA CHARGE FOR +$50 MEDIUM OR +$100 FIRM DENSITIES ***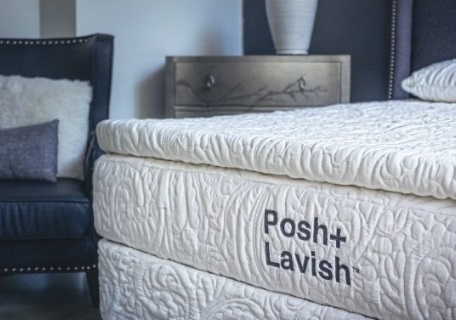 Posh and Lavish Oeko-Tek Certified Latex
Toppers
________________________________
Natural and Certified GOTS (Global Organic Textile Standard)
Wool Toppers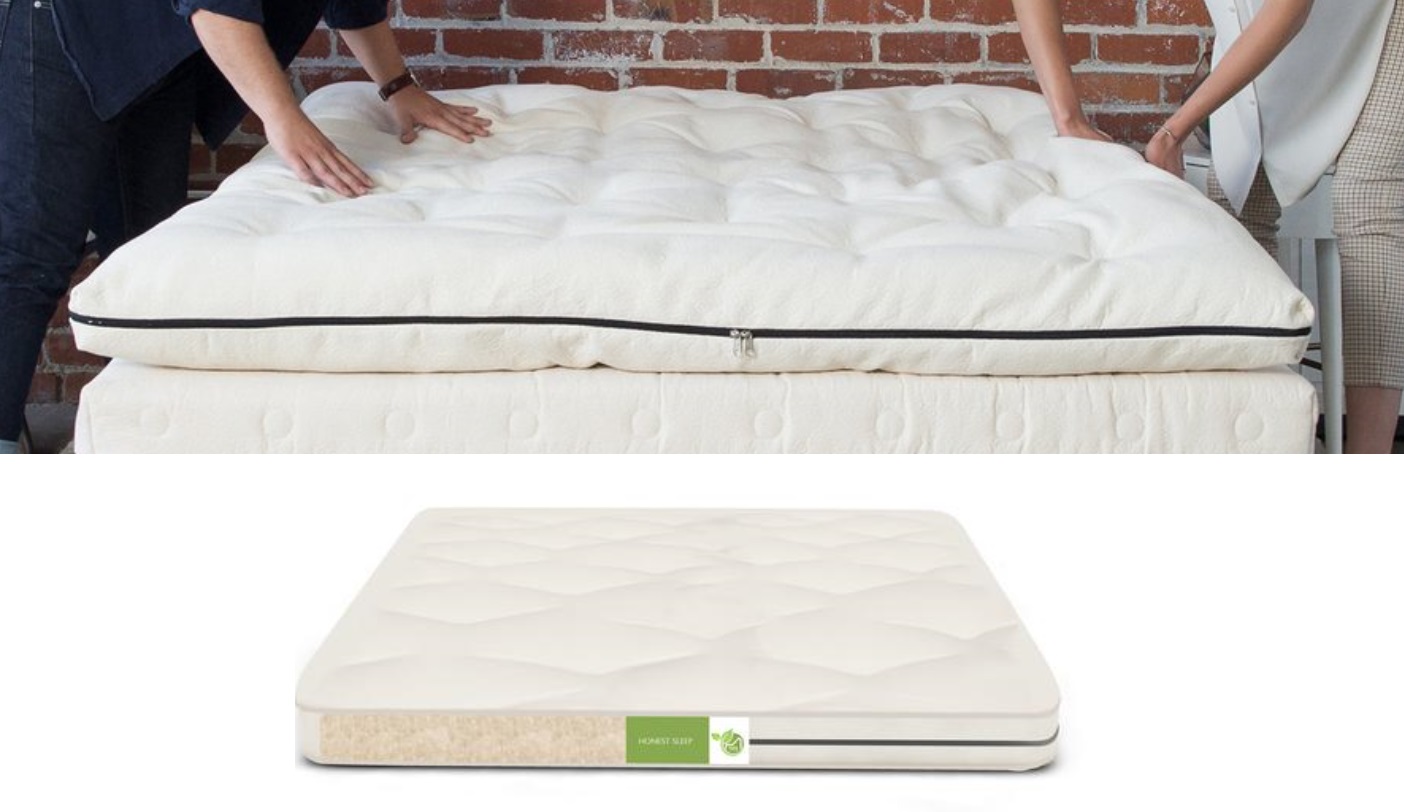 Add another layer of luxury to your bed with one of our natural and certified organic wool toppers! As your needs change over the years, a topper is an easy and economical solution to revitalize your bed. Experience the unique sensation of a pillow top type mattress with an extra firm core (when used with a firm base mattress) that wont break down as easily. Toppers are also great for guest rooms, children's rooms, vacation homes, etc.
Our toppers are made entirely of 18-30lbs (depending on size) of Natural or Certified Organic GOTS –see upcharge below) Wool and guaranteed for 7 years (1 Yr cover warranty). Also for a premium and thicker outer casing With our toppers you can have the pressure relief and comfort of a pillow top without the fear of it breaking down over time.

Natural or Certified GOTS Organic Wool Topper w/Organic Cotton Cover
Tw/TwXL/Full (Full In Stock) Topper 4" $499 or Certified GOTS Organic $649
Full XL/Queen (Qn In Stock) Topper 4" $549 or Certified Organic $699
King/Cal King Topper 4" $699 or Certified Organic $849
-Add $100 for a Premium Double Thick Organic Cotton Jacquard Casing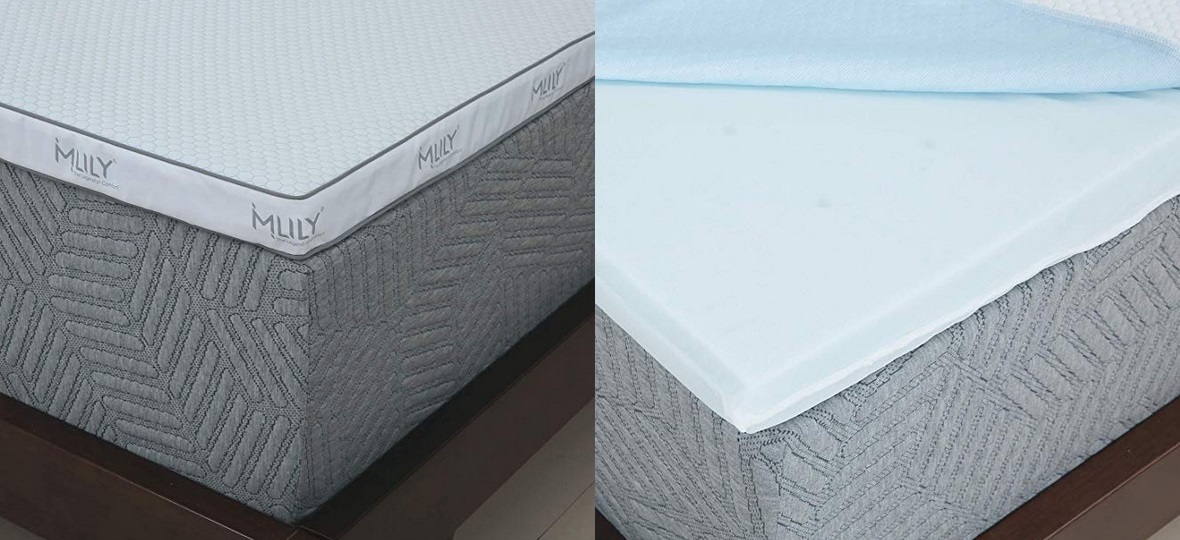 MLily Ice Fabric Gel Infused Cool Memory Foam Topper

Hot sleeper? Struggling to find a cool premium surface for your toasty mattress? Look no further! Our Ice Fabric gel infused topper Our premium knit fabric is designed to provide advanced breathability and comfort. Air-Flow Layer consisting of 51% macromolecule ice silk and 49% polyester ensures cool feeling and has characteristics as no pilling and dust, mite and mildew resistant.
Our aerodynamically designed Memory Foam creates a cooler, breathable sleeping surface that adapts to you. It is infused with GEL, creating a layer that regulates moisture, odor and temperature whilst adapting to your body's individual pressure points. All other sizes discontinued.
Queen Size $219

MLily Dreamer 2" Memory Foam Topper w/Bamboo Infused Cover
With a premium knit bamboo infused fabric, the dreamer is designed to provide great airflow and comfort. Bamboo also is hypoallergenic and dust mite resistant!
Stocked in a Fl and Qn- All other sizes are discontinued
THESE TAKE A WHILE TO DECOMPRESS AND REQUIRE MASSAGING AND PULLING TO LEVEL
2" Full Size $139 2" Queen Size $149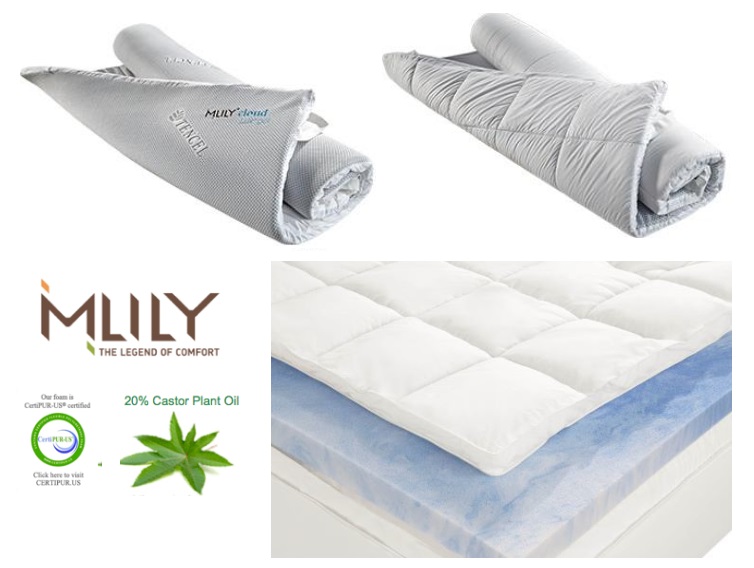 The cloud lux gel infused topper is one of the best value's we've seen to help give your bed more pressure relief and support while preventing an excess of trapped heat.

Double Sided Gel Memory Foam/Alternative Down Tencel Fabric Cloud Lux Toppers
King Topper $199 - ONE LEFT