Box Springs or Foundations
We carry both standard wooden box foundations or premium Corsicana and Serta Perfect Sleeper boxes which are made with a V-tech wire grid and known to last longer and eliminate squeaking and wear better after 8 years of use.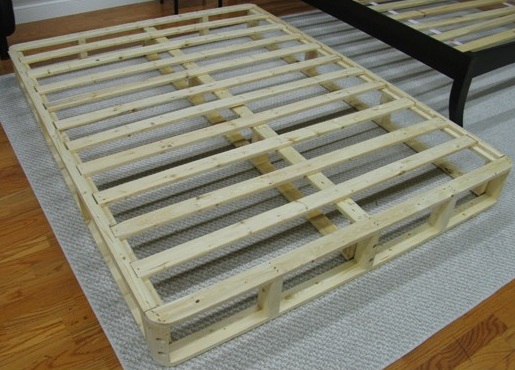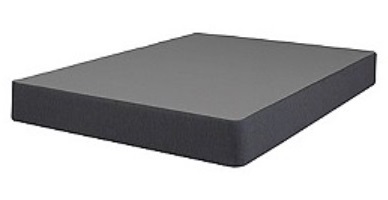 Spring Air/Corsicana Wooden Box Foundations

We also carry a standard foundation made with solid wood slats and stud supports. These still offer great strength and are ideal for those on a tight budget or for guest/kids bedrooms.
Twin Size
$90
38" w x 75" l x 9" d (or 5" Low Profile)
Twin XL Size
$100
38" w x 80" l x 9" d (or 5" Low Profile)
Full Size
$110
54" w x 75" l x 9" d (or 5" Low Profile)
Queen Size
$120
60" w x 80" l x 9" d (or 5" Low Profile)
King Size (2 TwXLs)
$180
76" w x 80" l x 9" d (or 5" Low Profile)
Cal King Size (2 Split Units)
$180
72" w x 84" l x 9" d (or 5" Low Profile)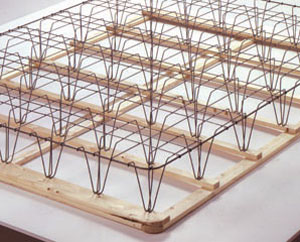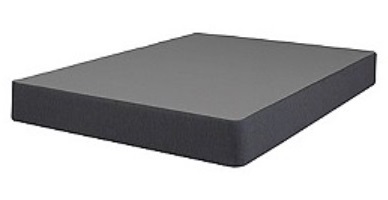 Spring Air/Corsicana Steel Box Foundation
Bradley's Promo boxes are made the same as the Serta Perfect Sleeper Boxes with a mismatch fabric.

Twin Size $100 38" w x 75" l x 9" d (or 5" Low Profile)
Twin XL Size $110 38" w x 80" l x 9" d (or 5" Low Profile
Full Size $130 54" w x 75" l x 9" d (or 5" Low Profile)
Queen Size $140 60" w x 80" l x 9" d (or 5" Low Profile)
King Size (2 TwXLs) $200 76" w x 80" l x 9" d (or 5" Low Profile)
Cal King Size (2 Split) $200 72" w x 84" l x 9" d (or 5" Low Profile)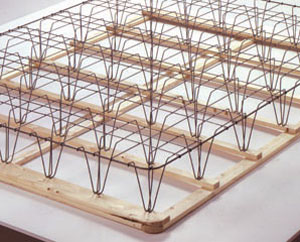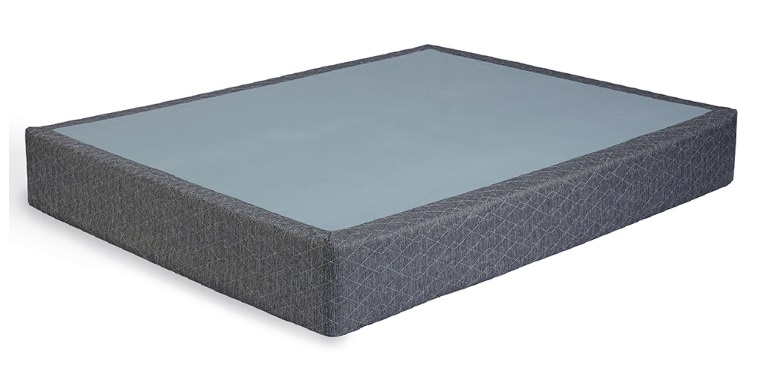 Matching Premium Serta, Therapedic, or Diamond Steel Set
Our Matching Sets are available in a reinforced steel framing which helps to prevent squeaking over several years of use and adds additional strength over traditional wood frames.

Twin Size $150 38" w x 75" l x 9" d (or 5" Low Profile)
Twin XL Size $150 38" w x 80" l x 9" d (or 5" Low Profile
Full Size $180 54" w x 75" l x 9" d (or 5" Low Profile)
Queen Size $200 60" w x 80" l x 9" d (or 5" Low Profile)
King Size $350 76" w x 80" l x 9" d (or 5" Low Profile)
Cal King Size $350 72" w x 84" l x 9" d (or 5" Low Profile)


Bunk Boards, Bunky Boards, or Bed Pallets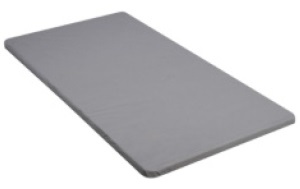 Durable and designed to replace a box spring, our Bunk Boards measure just
1 .5" thick and are made locally by Diamond Mattress Company. These work with any mattress warranty when properly supported

(Queen and King Bunk Boards require a center support Brace)

Twin Size $49 38" w x 75" l x 1.5" d
Twin XL Size $59 38" w x 80" l x 9" d x 1.5" d
Full Size $69 54" w x 75" l x 9" d 1.5" d
Queen Size $79 60" w x 80" l x 1.5" d
King Size (2 TwXLs) $119 76" w x 80" l x 1.5" d
Cal King Size (2 Pcs) $119 72" w x 84" l x 1.5" d