Premium Memory Foam and Ice-Fabric Gel Foam Toppers
MLily Cloud Luxe Double Sided/Gel Infused Cool Memory Foam Topper

Our cool knit fabric is designed to enhance air-flow and breathability, creating a cooler, more complete sleep. S
cientifically engineered Gel AirCell Foam inspired by NASA Aircell Tehnology creates a sleep surface which absorbs moisture and adapts to changes in external environment.
Tencel performance fabric helps to regulate head and the opposite down-alternative offers a cloud-like pillow surface for comfort
Twin Size $99
Full/TwXL Size $119Queen Size $129
King/Cal King Size
$199
MLily Ice Fabric Gel Infused Cool Memory Foam Topper

Hot sleeper? Struggling to find a cool premium surface for your toasty mattress? Look no further! Our Ice Fabric gel infused topper Our premium knit fabric is designed to provide advanced breathability and comfort. Air-Flow Layer consisting of 51% macromolecule ice silk and 49% polyester ensures cool feeling and has characteristics as no pilling and dust, mite and mildew resistant.
Our aerodynamically designed Memory Foam creates a cooler, breathable sleeping surface that adapts to you. It is infused with GEL, creating a layer that regulates moisture, odor and temperature whilst adapting to your body's individual pressure points. These can drop ship anywhere in the contiguous US for $35 more and are stocked in a Queen and King size (ETA 1-2 Weeks for other sizes)
Twin Size $149
Full/TwXL Size $189Queen Size $199
King/Cal King Size
$269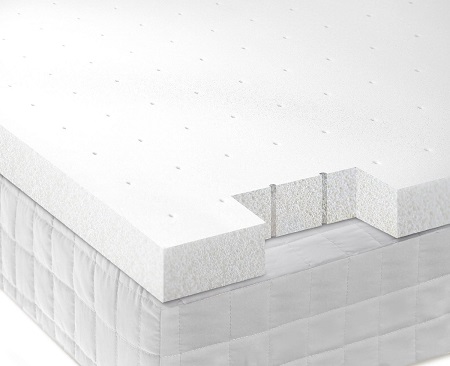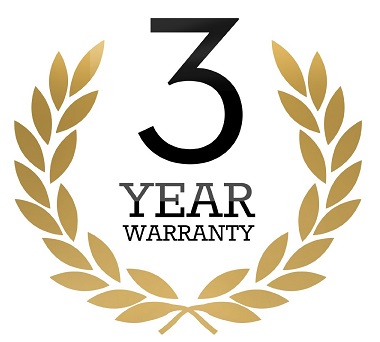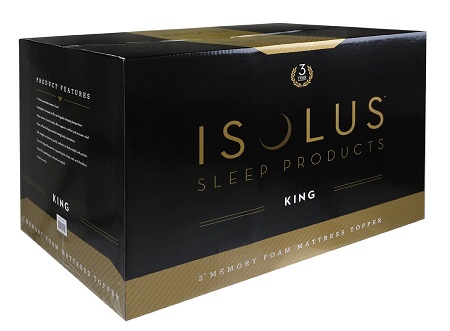 Maloof Premium Ventilated 2" 3.5lb Density Memory Foam Topper w/3 Year WarrantyTwin Size $109
Full/TwXL Size $119Queen Size $129
King/Cal King Size
$159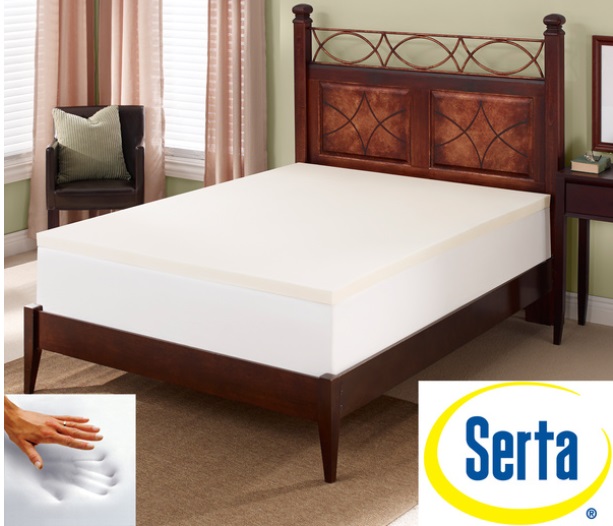 Serta Premium 2" 4lb Density Memory Foam Topper w/3 Year WarrantyQueen Size $149
58 inches wide x 77 inches long

King Size
$119 Closeout Pricing
76 inches wide x 77 inches long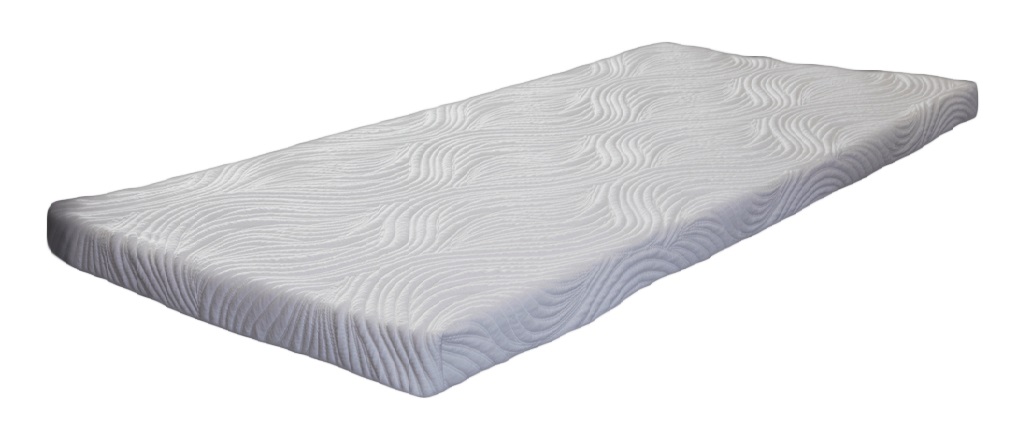 Click here to see our premium Talalay Latex Toppers